Sade release back catalogue on vinyl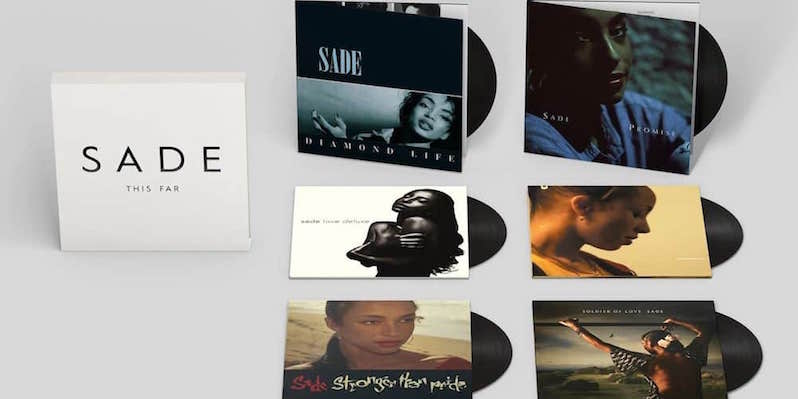 Sade are releasing their entire back catalogue in a new vinyl box set called 'This Far', which will be available internationally on October 9th.
The group's six studio albums - 'Diamond Life', Promise', 'Stronger Than Pride', 'Love Deluxe', 'Lovers Rock' and 'Soldier Of Love' - are included in the set, on pure 180-gram heavyweight black vinyl.
Sade worked alongside engineer Miles Showell, and the band's long-time co-producer Mike Pela, to remaster each track at Abbey Road Studios from the original studio recordings.
'This Far' is available to pre-order at Sade's website.
Non-Stop Total Soul

6:00am - 1:00pm

Back-to-back new and classic soul from the 80s to now