Alexander O'Neal announces farewell tour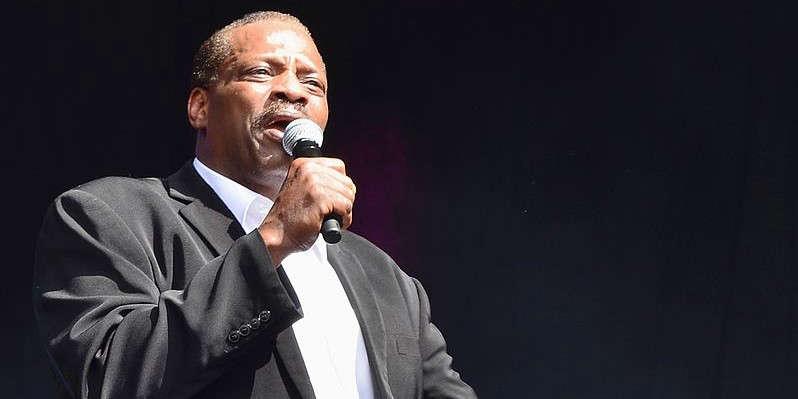 After nearly 50 years in the music business, Alexander O'Neal has announced he's retiring from live performing, and is embarking on a farewell tour called "Time To Say Goodbye".
The 69-year-old soul legend - who achieved fourteen Top 40 UK singles in the 1980s and 90s with hits including "If You Were Here Tonight", "Criticize" and "The Lovers" - said he'd had a fantastic career and he was "excited to hit the road one last time" with never-before-seen-photos, testimonies and tributes forming part of the concerts.
The "Time To Say Goodbye" tour will take in venues across England from this autumn - and around the world in countries including Australia and Japan - with one final UK performance in June 2024 at the Royal Albert Hall in London.
The current concert schedule is as follows - click the links below for ticket information:
September 8th - Sheffield City Hall
September 9th - Bradford St George's Hall
September 10th - Liverpool Philharmonic
September 14th - Manchester Bridgewater Hall
September 15th - Gateshead Sage
September 19th - Shrewsbury Theatre Severn
September 21st - Birmingham Town Hall
September 23rd - Leicester De Montfort Hall
September 27th - Yarm Princess Alexandra Auditorium
October 13th - Norwich Epic Studios
October 14th - Lavenham Church
October 15th - King's Lynn St Nicholas Chapel
October 16th - Thurrock Civil Hall
Watch Alexander perform "If You Were Here Tonight" on Top of the Pops below:
Boogie Down

6:00pm - 10:00pm

The finest retro disco and funk every Friday and Saturday night